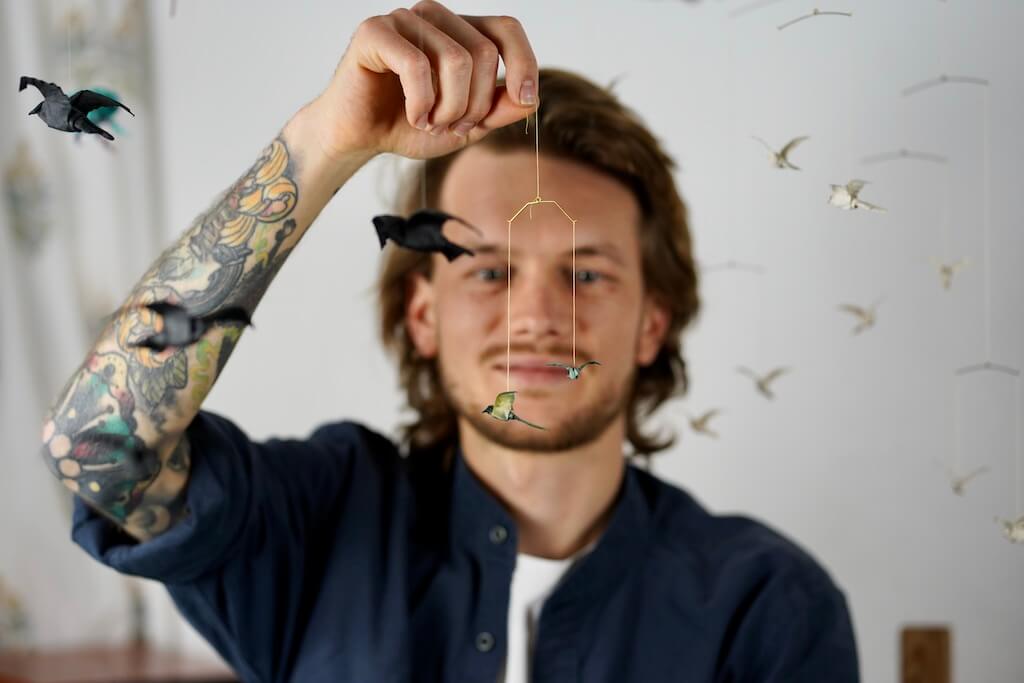 Kora Kami is a project by Simon Lulzac.
Drawing inspiration from his Danish roots as well as his fascination with Japan and the art of Origami, he looks at the infinite possibilities of folding and sculpting paper.
I clearly remember creating my first sheets of paper at the age of 5, with help from my grandmother, a self taught paper artist. The fascination and love for paper has been with me ever since. In 2015 I discovered origami and started folding every day, often for many hours. At this point I began to understand the unlimited potential hidden in a piece of paper.
At the moment I mainly work on creating delicate hanging mobiles, dyeing paper and designing new origami figures.
I constantly seek to develop and improve my skills in paper making, dyeing and folding. My love for this versatile material is never ending.